Scheduling routine maintenance helps prevent unexpected downtime. Let us help you stay on track with one of our maintenance programs.   
Reliability Assurance Program
Improve your bottom line and avoid costly downtime with the Reliability Assurance Program. The program provides comprehensive and timely machine inspection, along with audit and analysis services. Our techs provide the knowledge and services you need to reach your maintenance goals and ensure maximum productivity.
Base Package Includes:
Timely scheduled visits over a 24-month period based on individual needs
5% discount on current published hourly service rates
10% discount on any parts purchased
Visual inspection for worn or broken parts
Thermal imaging inspection to reduce unnecessary repairs
Materials assessment to ensure the machine is appropriately adjusted and materials are suitable for the machine
Line assessment to evaluate for redundant tasks and operational inefficiencies
Automatic notification of Firmware upgrades
Machine technology enhancement assessment and recommendation
Informal hands-on training and coaching focusing on enhancing performance
Simple machine adjustments for increased efficiency
Parts usage/stock review to ensure accurate parts inventory
Critical wear parts kit  based on individual machine needs
Comprehensive report detailing each completed task with recommendations
Flexibility to work within any existing customer maintenance program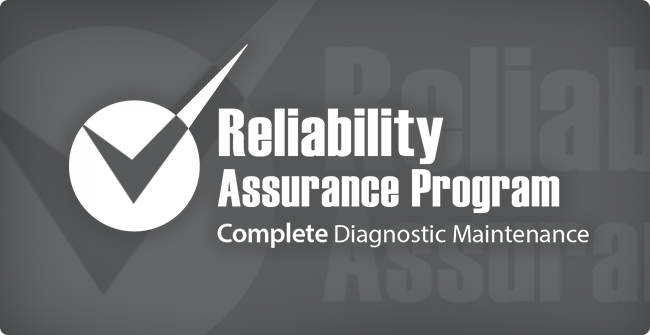 Robot Maintenance Program
The Robot Maintenance Program provides you with an experienced technician who conducts visual inspections and preventative maintenance for your robot and equipment, and identifies worn or broken parts. The technician will make simple adjustments and provide informal hands-on training to help increase machine efficiency. This program consists of two visits made over a 12-month period and as a benefit, you receive five percent (5%) off the current published hourly service rates.
During each visit an experienced FANUC robot technician will do the following:
Complete a full machine assessment
Perform preventative maintenance on the robot
Back up the robot's program onto a USB
Visually inspect the robot, controller, teach pendant and equipment
Check for excessive audible vibration and noise
Lubricate the robot per specifications
Replace RAM and APC batteries
Upgrade firmware on equipment, if needed
Report on condition of robot and controller; detailing further action required
Provide hands-on training for the robot and equipment
service@douglas-machine.com