Continuous Motion Case & Tray Packer

Innovative Loading with Ultimate Product Control
The innovative Axiom™ ARC loader provides product containment across transfer points making it a great solution for unstable products. The Axiom ARC manages large size ranges and flexible, odd-shaped packages while controlling product through the entire load cycle. Servo functions reliably and accurately pack cartons, bottles, cans, jars, jugs and more using innovative infeed technology and high speed case loading methods with precise product control.
Speeds up to 110 cases or trays per minute
Pre-load case forming allows the cases to support the product while loading
ARC loader provides maximum product containment
Simpler loader mechanism than a barrel cam load design
Gentle servo driven product handling
Continuous motion case squaring and sealing produces squared cases at high speeds
Precise flap gluing, folding and continuous motion compression – no flight chain camming
Tool-less changeovers
Walk-in frame design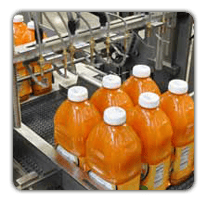 Metering
The Axiom
™
ARC servo technology delivers smooth, harmonious performance during case loading, while maintaining accurate product control with a wide variety of pack patterns.