Shrink Wrap Machines
The world of shrink wrap is vast and there are a wide variety of industries that utilize shrink wrap on their products. Due to the varying demands of shrink wrapping, there are a range of different
shrink wrap machines
and technologies available.
What is Shrink Wrap?
Shrink wrap is a polymer plastic film that is used to cover products. Shrink wrap is applied to tightly fit a product using a heat source that shrinks the wrap to the particular dimensions of the product it's covering. The source of heat is either generated from a hand held heat gun or through a shrink tunnel.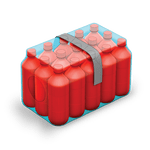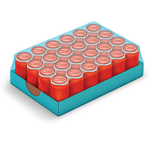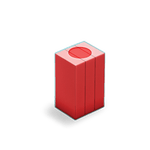 Some of the more common uses of shrink wrap include:
Securing boxes
Unitizing canned goods and beverages
Providing additional product protection
Tamper evident sealing
Securing large pallet loads
Combination packaging
Promotional packaging and sampling
Types of Shrink Wrap Machines
For applications that are larger in scale, a handheld heat gun won't cut it for shrink wrapping products. Instead, automated shrink wrap machines are required to shrink wrap products in a quick and efficient manner. Some of the various types include:
Heat Sealers
Regardless of size or scale, most shrink wrap operations use a heat sealer to seal the open ends of the shrink wrap material. Shrink wrap sealers can come in a variety of sizes and forms depending on production needs. The two most common heat sealers for smaller operations are I-Bar sealers and L-Bar sealers.
I-Bar Sealer
An I-Bar Sealer is a shrink wrapper with a single sealing bar that seals the wrap to enclose the product. I-Bar machines are usually found in operations that feature a lower output, as they don't excel at high speeds.
L-Bar Sealer
L-Bar Sealers are shrink wrap machines that are more efficient than I-Bar Sealers, as they function at a higher speed. The L-Bar sealer has two sealing bars in the shape of a backwards L, which is where its name derives from.
Shrink Tunnels
Shrink tunnels are designed for shrink wrap applications that have large operations and are industrial in scale. Shrink tunnels are commonly paired with L-bar sealers to boost efficiency. The heating system of a shrink tunnel far outperforms the heating power of a heat gun, which allows it to handle industrial-level loads. Shrink tunnels are manufactured to operate at semi automatic and fully-automatic speeds.
Stand Alone Fully Integrated Systems
At
Douglas Machine
, our shrink wrap systems provide a highly efficient and innovative shrink wrap solution for customers with large production needs. As stand-alone or fully integrated systems, our shrink wrappers offer innovative features that maximize speed and easily accommodate large size ranges and pack patterns.
Contour™ Shrink Packer
The Contour shrink packer is a complete integrated machine for loose product collating, tray packing and shrink wrapping. Additional package options make the 
SPS-Series
our most flexible shrink wrap system. With intelligent, adaptable and economical solutions offering advanced heat tunnel technology, superior efficiency and ultimate reliability, our shrink wrap systems meet all facets of today's accelerated production challenges while ensuring your brand is consistently presented with industry-leading package appearance and durability. Our
Contour shrink packers
can reach speeds up to 150 cycles per minute.
Contour™ Shrink Wrappers
Our
Contour shrink wrappers
are built to serve applications with upstream product collating and tray packing. Our wrappers feature advanced heat tunnel technology which enables them to maximize shrink wrapping production. Our Contour wrappers can reach speeds up to
100 cycles per minute
.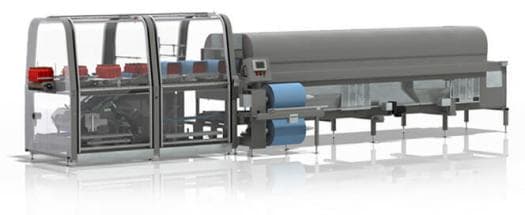 VS Series Shrink Wrappers
These shrink wrap machines provide a high level of control and precision. Reaching speeds of up to 40 cycles per minute, our
VS Series shrink wrappers
deliver exceptional product quality.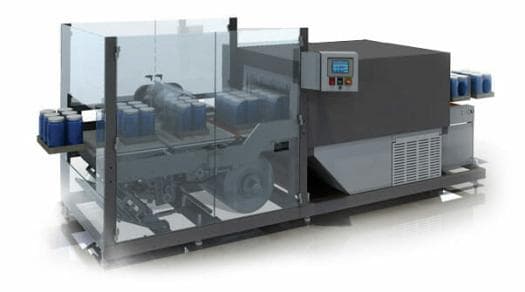 Benefits of Shrink Contour™ Machines
If your brand requires an integrated system to solve your shrink wrap application, our line of shrink wrap machines at
Douglas Machine 
can be custom built to fit each of your applications unique challenges. Some of the benefits that our machines provide our clients include:
Minimal Graphic Distortion: Our industry-leading package quality eliminates the common pain point of graphic distortion. The proprietary heat tunnel technology that we deliver ensures a tighter, more appealing wrap.
Flexible Collating and Metering: Our metering technologies can handle cans, jars, bottles, cartons, hi-cone packs and more.
Multi-Stream Capability: Capability for multi-stream production, allowing you to run two or three lanes at a time.
Quick Changeover: Our SmartSelect™ Automatic Changeover for Multi-Lane Conveyors & Infeed Rails allows for fast, repeatable changeovers offering multiple enhancements.
Learn More About Our Line of Shrink Wrap Systems
Learn more about the
shrink wrap systems 
we manufacture at Douglas Machine, including details on specifications and technology. Please
contact us today 
if you have any questions about our machines or about the service we provide to our customers