Replacement parts are general maintenance parts that are needed as a direct replacement. Our Replacement Parts Specialists are knowledgeable and friendly. They use the Bill of Materials and drawings from your machine to ensure you receive the right parts when you need them. With engineering resources available, a full machine shop and Douglas Finishing, we are well equipped to fabricate and quality check parts. You'll receive competitive pricing based on our strategic supplier selection.
Availability
We're fully staffed to serve you with ordering parts and answering questions from 7:00 am to 4:30 pm (CT) on weekdays. If you run into something in the evening or on the weekend, we also have emergency parts resources available from 4:30 pm to 11:00 pm (CT) on weekdays and 8:00 am to 5:00 pm (CT) on weekends.
Same-Day Shipping
Parts ordered before 4:30 pm (CT) are shipped the same day. Other options are available as needed for emergencies (i.e., same day flights, courier, etc.).
Whether you're rebuilding your machine, restocking shelves or purchasing parts following an audit, we are your one-stop-shop for parts. You can be assured the replacement parts you receive will be of the same quality you originally received with your machine.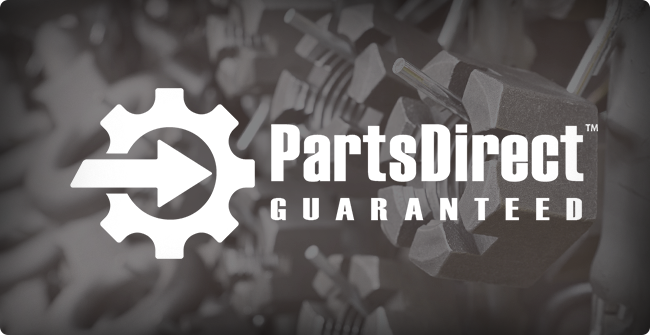 The PartsDirect program provides a single, convenient source for your replacement parts. With this comprehensive program, you're ensured the guaranteed best price in addition to immediate, single-source availability for all OEM replacement parts. 
You'll receive:
Technical/selection assistance from packaging machinery experts
Access to an extensive machine database and expert spare parts stock advisory
Pre-assembly of components for added convenience and savings
Guaranteed best price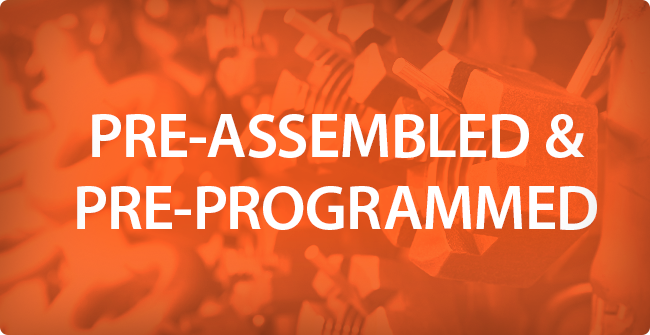 Pre-Assembled & Pre-Programmed Units
When you order parts that need to be assembled or programmed, we offer pre-assembly and pre-programming in our technical services lab. Parts are assembled per your machine specifications and prints – right down to the type of fasteners used. Programming is installed by qualified technical resources and assemblies are dry cycled whenever possible. Take comfort in knowing your parts will be delivered to you ready to plug and play.

Receive guaranteed next-day shipment of in-stock parts to most U.S. destinations when you:
Place your order for in-stock parts by 4:30 pm CT, Monday – Friday
Specify UPS Next Day Air
In the unlikely event your qualifying order is not delivered the next business day, we'll credit the difference between UPS Next Day Air and UPS Ground.

Receive the very best price on any OEM replacement, guaranteed.* If you happen to find the same OEM replacement part at a lower price, we will beat that price by 10% of the difference between our price and the competitive quoted price. Simply provide your PartsDirect Specialist with documentation showing the lower price.
Any OEM replacement part found at a lower price must be:
Shown on a current compeitive quote**
Of identical type and quantity
In like condition, whether new or reconditioned
In stock or available no later than our quoted availability
*Guaranteed best pricing does not apply if competitive quotes are based on special OEM pricing agreements for larger users or national accounts. Guaranteed best pricing also excludes parts under special contract through Douglas, fabricated parts and shipping and handling charges.
**Competitive quotes must be dated, (a) within 14 days prior to the date of our quoted price, or (b) within 14 days following the date of our shipment.


service@douglas-machine.com