It's important our Field Service Technicians have all the knowledge they need in order to quickly and efficiently solve any issues you may have. In order to ensure they have the experience and training they need to assist you, our technicians go through a rigorous training program that includes classroom, hands-on and on-the-job trainings. They're equipped to serve you with your Douglas equipment through all phases of ownership.
Onsite installations, repairs, maintenance and testing
Technical problem solving and solution generation
Preventative maintenance, machine surveys, machine modifications and routine or emergency service work
Trained in mechanical, electrical, pneumatic and programming to cover all areas
Equipped with the latest portable computers and remote software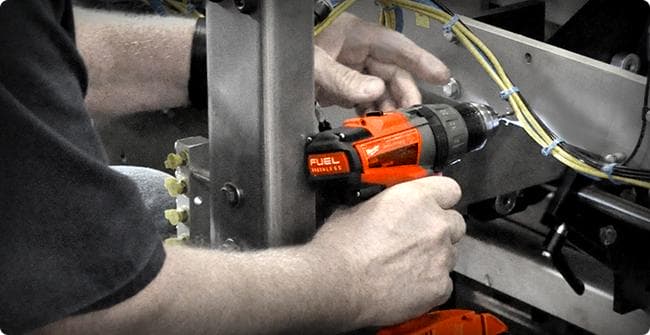 We Are Where You Are – Regional Support
In 1998, we established a Regional Technical Support program to provide local and immediate support via strategically-located support technicians. This means we're able to get to you faster and more efficiently when you're experiencing issues or need assistance. Our regional techs are educated in a variety of Douglas products and are ready to support you with:
Emergency issues
Routine maintenance
Audits
Training
Courtesy visits
To schedule a visit from your Regional Technician, call us at +1.320.763.5507 or email service@douglas-machine.com.
"Extremely reliable equipment and service support.
Douglas has never let me down."
service@douglas-machine.com