Multiwrapper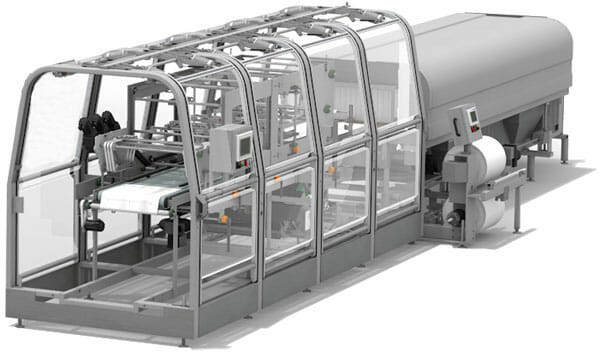 Delivering Optimum Adaptability
From infeed through product discharge, Contour™ Multiwrappers offer innovative, common sense shrink wrap solutions that optimize performance throughout the process. Not satisfied with simply modifying existing technology, Douglas continually challenges conventional thinking to develop real-world advantages that deliver optimum throughput and unparalleled adaptability. Contour Multiwrappers are fully integrated machines for collating and shrink wrapping products without using base trays.
Speeds:

M-80: up to 80 cycles per minute
M-105: up to 105 cycles per minute
M-150: up to 150 cycles per minute

Reduce packaging material costs by eliminating or minimizing corrugate use
Film only shrink wrap solutions for single or multiple lane applications. Pad or u-board solutions available for single lane applications only
Simple and repeatable changeovers
Side mounted film stand assures proper ergonomics and adds convenience for film loading and splicing
Flexible servo driven wrapping wand provides exceptional film control
Revolutionary patented heat tunnel uses advanced heat and airflow management, delivering tightly wrapped packages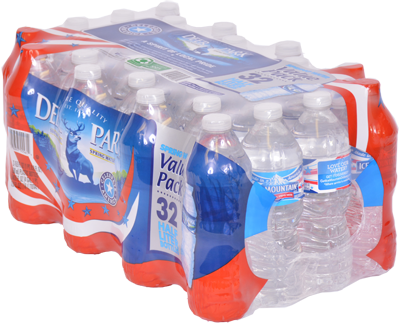 Specifications
Drive:
Servo motors
Pitch:
Application dependent
Speed:
80 Series: up to 80 cycles/minute
105 Series: up to 105 cycles/minute
150 Series: up to 150 cycles/minute
Product Size Range:
Minimum: 3.5″ (88.9 mm) x 3″ (76.2 mm) x 7.8″ (198.12 mm)
Maximum M-80: 8″ (203.2 mm) x 12″ (304.8 mm) x 22″ (558.8 mm)br> Maximum M-105/150: 11″ (279.4 mm) x 12″ (304.8 mm) x 22″ (558.8 mm)
* Direction of Travel x Vertical x Across Machine
Film Length:
Minimum: 16″ (406.4 mm)
Film Thickness:
1.5 mil to 3.5 mil printed or non-printed film
Film Width:
30" (762 mm) standard
Model dependent
Legs:
Threaded
Adjustments:
Threaded screws, handwheels and hand knobs with position pointers and scales
Digital scales, phase adjustments and optional auto adjust packages
Guarding:
Polycarbonate guarding
Other guard packages per project specification (optional)
Electrical:
Allen Bradley GuardLogix motion and control logic or per project specification
NEMA 12 wiring and enclosures
NEMA 4 or 4X wiring and enclosures (optional)
Finish:
Gray metallic baked-on epoxy powder coat, other colors per project specification
All parts in contact with product are stainless steel, anodized aluminum and plastic
OEM parts are manufacturers' standard finish
Power:
480V, 50/60HZ, 3PH
One main drop
Other power sources available
Air:
Per project specification
The Contour
™
Series easily accommodate large size ranges and pack patterns ideal for the food and beverage industries.