Douglas' Technical Machine Training provides high levels of technical training to strengthen your staff's technical skills and streamline the performance of your staff and machine. With a well trained staff, satisfied with knowing how to do their job well, your organization will benefit from increased performance and maintain its competitive edge.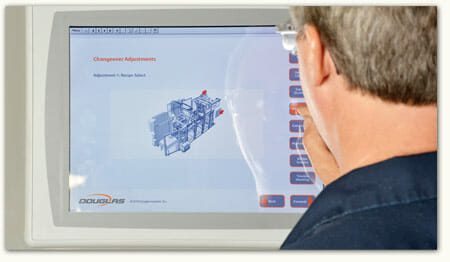 Training Programs
Introductory Hands-on Training
Formal Training (Operation and Maintenance)
Advanced Electrical Training
Training Materials
Training Manual
Multimedia Presentation
Job Aids (optional)
Job Aids
Customized job aids satisfy the need for easy access to simple instructions that are enhanced with color images and illustrations.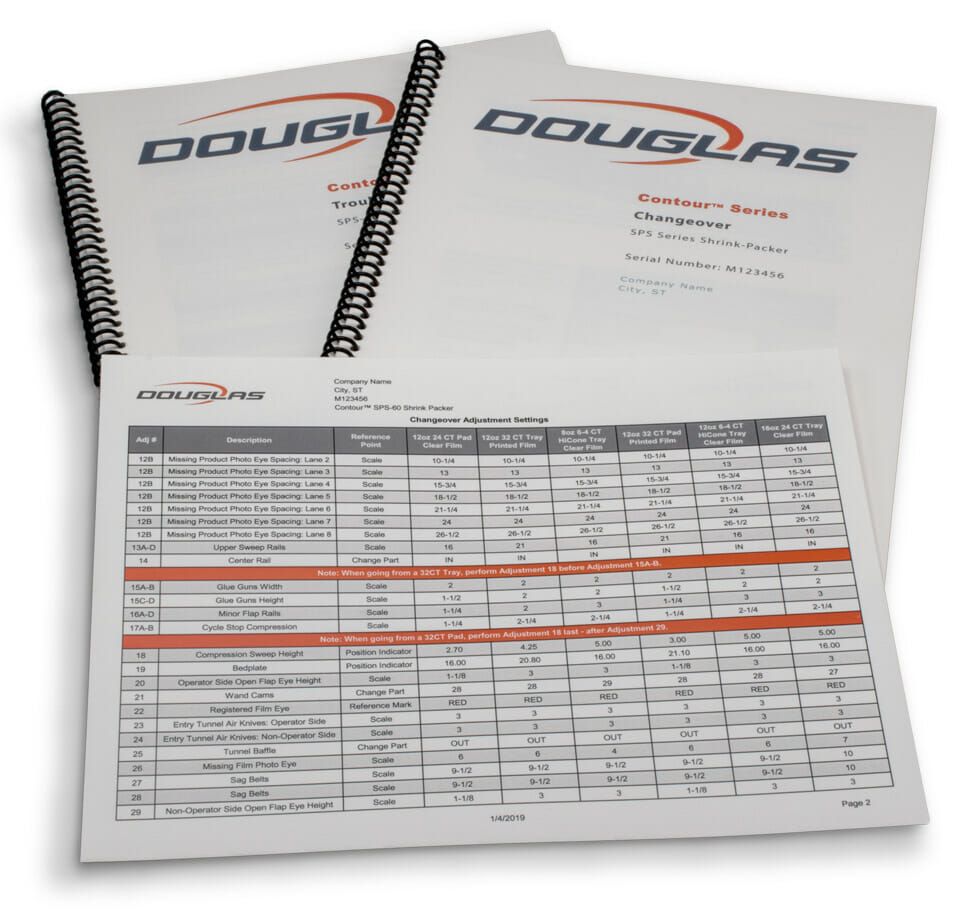 Some examples of quick and easy job aids include:
Control panel descriptions provide an excellent operator guide for machine startup, shutdown and routine operation.
Laminated footprint for adjustment site map location to increase the efficiency of machine adjustments
Shrink film knife blade replacement that includes an easy step-by-step written and visual guide
Quick reference changeover guide: A sturdy flip chart that includes a machine photo of each adjustment, changeover descriptions and a floor plan displaying adjustment points
Case blank folding procedure for relating machine adjustments to the case blank
For complete information, please contact Douglas Machine Inc.